| | |
| --- | --- |
| Apply New Finish | $200 to $280 |
| Remove Old Finish | $60 to $120 |
| Repair Broken Stock | Very Hard to Quote Please Send me Pictures |
| Checkering Recut | $75 to $200 |
| Forend Tip Added | $100 to $150 Price includes wood, and finish of your choice |
| Perform Final Inletting & Fitting on Aftermarket Stock | $200 to $280 |
| Make new Stock, Wood not Included | $1900 to $2800 |
| Glass Bed Action | $90 to $180 depends on size of area and Unfinished or Finished Wood |
| Return Shipping | $25 to $50 Shipping and Insurance costs vary widely depending on weight, distance and value |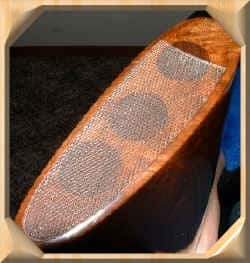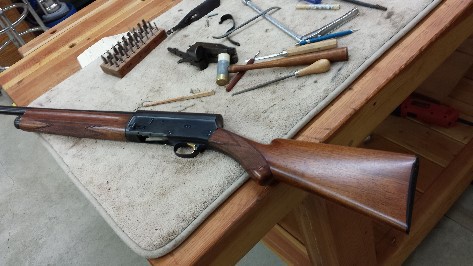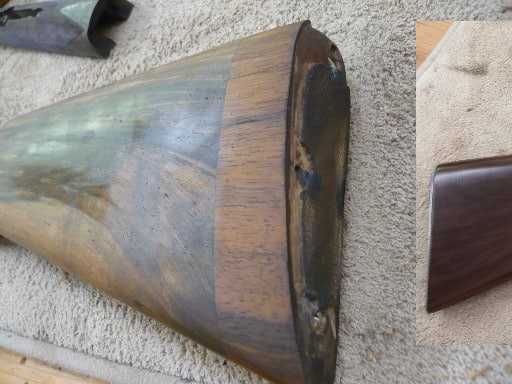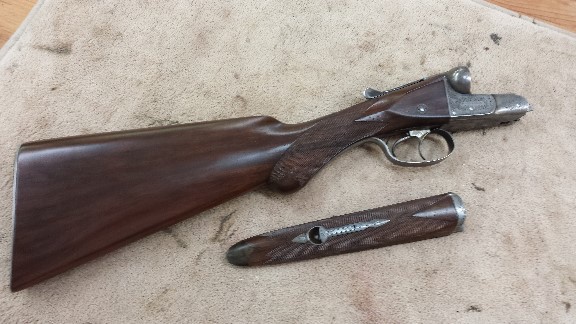 Copyright 2002-2018 gunstockmaker.com | All Rights Reserved.

How Much is It Going to Cost?
Rates updated January, 2015

The costs I am presenting on this page are estimates based on a shop rate of $50 per hour. They are intended to give my customers a rough order of magnitude cost of making improvements to their stock. I must reserve the right to adjust my charges based on what I actually encounter with each gunstock. I will give you a preliminary estimate prior to you sending your stock. Prices do not include disassembly/assembly time of complete guns.

When I receive your stock, I will inspect it and then give you a definitive quote as to the charges. If you are not satisfied with the quote, I will ship the stock back to you at your cost. No other charges will be made.
Once I have inspected the piece and given you a final quote, a deposit of 1/2 may be required at startup. The balance is due upon completion and prior to return shipment.

Pricing does not include shipping
Washington Sales Tax of 8.X% will be billed to WA residents.



Stockmaker
17 Oak Lane
Burbank, WA 99323