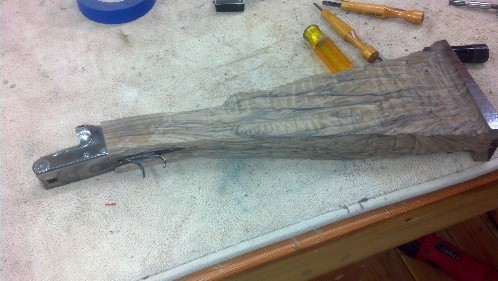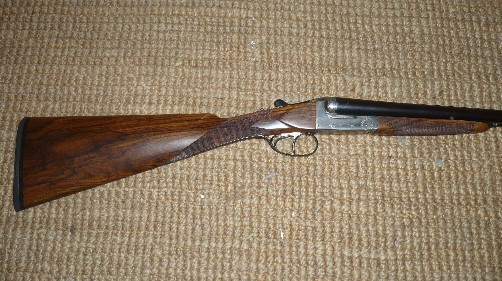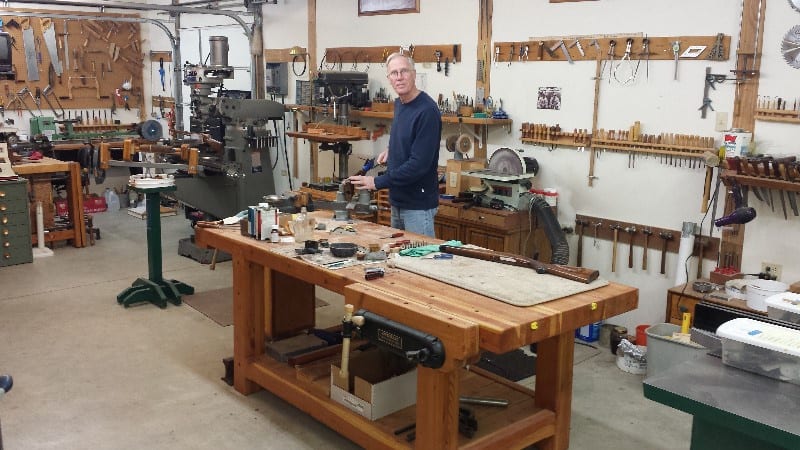 `

Copyright 2002-2018 gunstockmaker.com | All Rights Reserved.

I Specialize in the Repair & Restoration of Gunstocks

Welcome to my world of gun stocks, walnut shavings and hand rubbed finishes. I can smell those fragrances in my mind as I type these words. I have been working on gun stocks for over twenty years now, at first as a hobby in the evening, now as a
full
time job. I am a stock maker, wood worker and a hunter. I specialize in repair and restoration of gunstocks, cracked, broken, and oil soaked. My name is Bill Sporcich, and I strive to do quality work at a reasonable cost.

I have satisfied customers locally and throughout North America performing rifle stock and shotgun stock work. I have the capability of making custom gun stocks, however in most cases the old stock can be repaired at a fraction of the cost. It's your choice. The only thing that can stop a repair is the lack of wood in the stock to produce an adequate metal to wood fit once we are finished with the sanding.

For more information, email me, I live in a small town in eastern Washington, and do work for customers all over the country. Let's try to work something out over cyberspace using digital photos and email. I will give you a preliminary estimate before I see the piece, and a final quote after I have inspected the stock.



Yours Truly in the Shop

Stockmaker
17 Oak Lane
Burbank, WA 99323