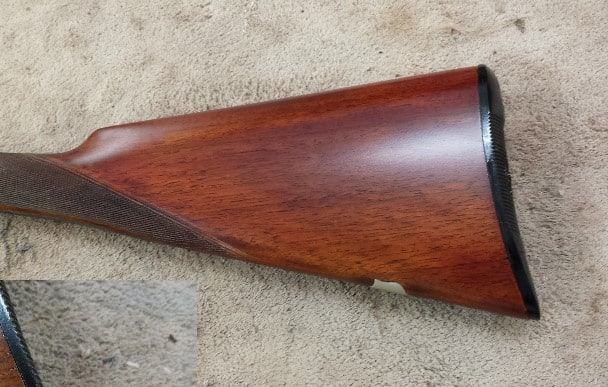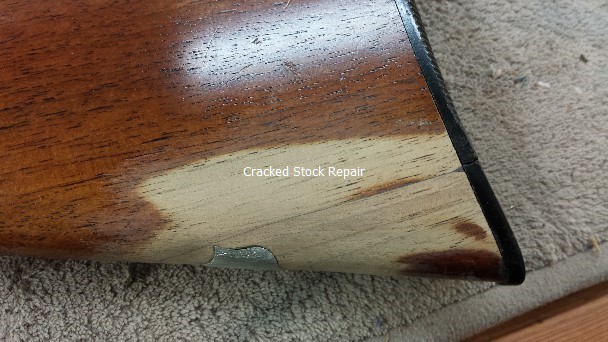 `

I Specialize in the Repair & Restoration of Gunstocks

Repair is my specialty, I can take your poor, tired, or broken stock and give it new life.

LC Smiths have kept stock makers in business since the turn of the last century, here are some pictures of a nice 2E that once had a 7 piece butt stock, shown in the first three pictures. The gun was restocked in 1927 to modern day drop, cast, etc, with a beautiful piece of English Walnut it eventually cracked, then cracked again, then just fell apart. When I dismantled it I had seven pieces of wood in my hands, all the pieces were oil soaked and the checkering was gone, the entire stock was black. I repaired it 20
years ago and it is still hunting with me every year.


For more information, email me, I am Stockmaker.com and I will communicate more with you than any gunsmith in your town. Let's work something out over cyberspace using digital photos and email. I will give you a preliminary estimate before I see the piece, and a final quote after I have inspected the stock. You will bet status updates, pictures, and be asked to partisapte in the repair decision process.



Common breaks are at the toe line, and usually right at the butt plate screw. Here is a shotgun that not only broke the wood but the buttplate as well.

GunStock Repair

To the right is a Westly Richards that broke in half. If this happens to you, it's not the end of the world, it can be fixed.

Stockmaker
17 Oak Lane
Burbank, WA 99323